CAMPING VILLAGE IN CALABRIA
During your holiday stay in the Campsite you will not have to worry about anything: the Campsite will suggest a huge variety of services to facilitate your stay. From your arrival to departure, you will find everything you need.
ENTERTAINMENT FROM 1ST JULY
Sport and Entertainment for you and your children
The entertainment staff of the Calabrisella Camping Village will be at your disposal for the whole day to offer you and your family a wide variety of amusing activities to suit all tastes.
Games, dances and lots of fun wait for you at the seaside everyday in the communal areas and also on the outdoor sports fields (football tournaments, beach volley, bowls and table tennis). Courses of acquagym, muscular awakening, total body and pilates.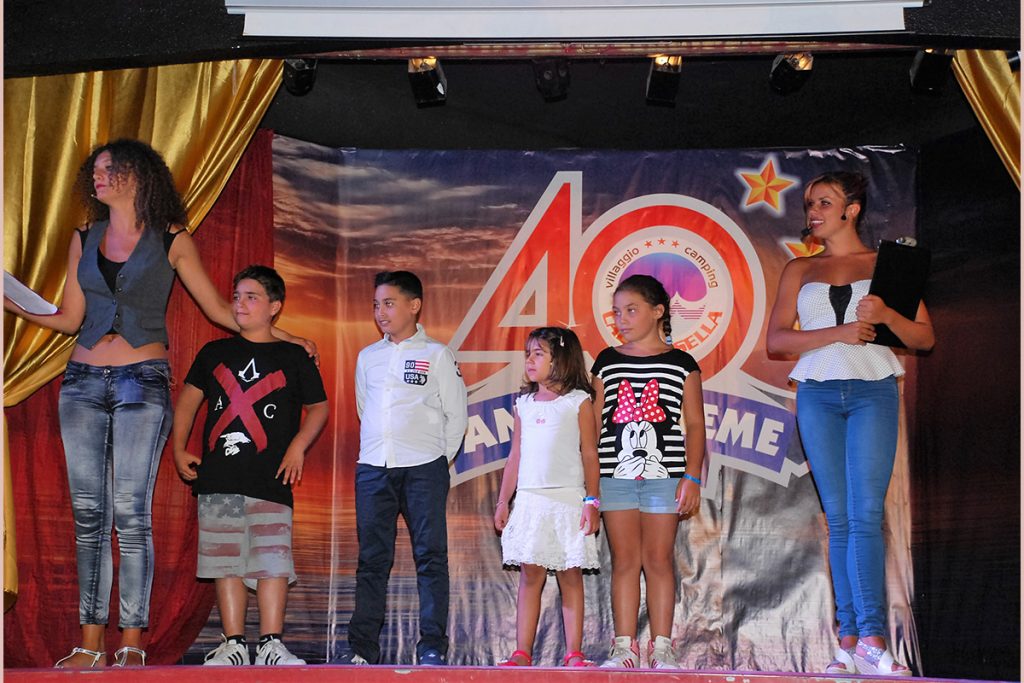 Kids and teens from 4 to 17 are the beating heart at the core of the Calabrisella Camping Village. The mini and junior club teams accompany them everyday with a rich programme and lots of fun. All these activities are tailor made for every age group, in order to better involve kids and teens without losing sight of their safety.
A rich artistic programme will accompany your summer evenings in the amphitheatre with musicals for all the family, lively variety, amusing cabarets and comedy shows whose protagonists can be you and your children.
Every evening the DJ at the console table will entertain you during the dancing theme nights, disco for all ages, dancing competitions, karaoke and much more.
Choose from the activities you prefer and start your holiday.