CAMPING VILLAGE IN CALABRIA
During your holiday stay in the Campsite you will not have to worry about anything: the Campsite will suggest a huge variety of services to facilitate your stay. From your arrival to departure, you will find everything you need.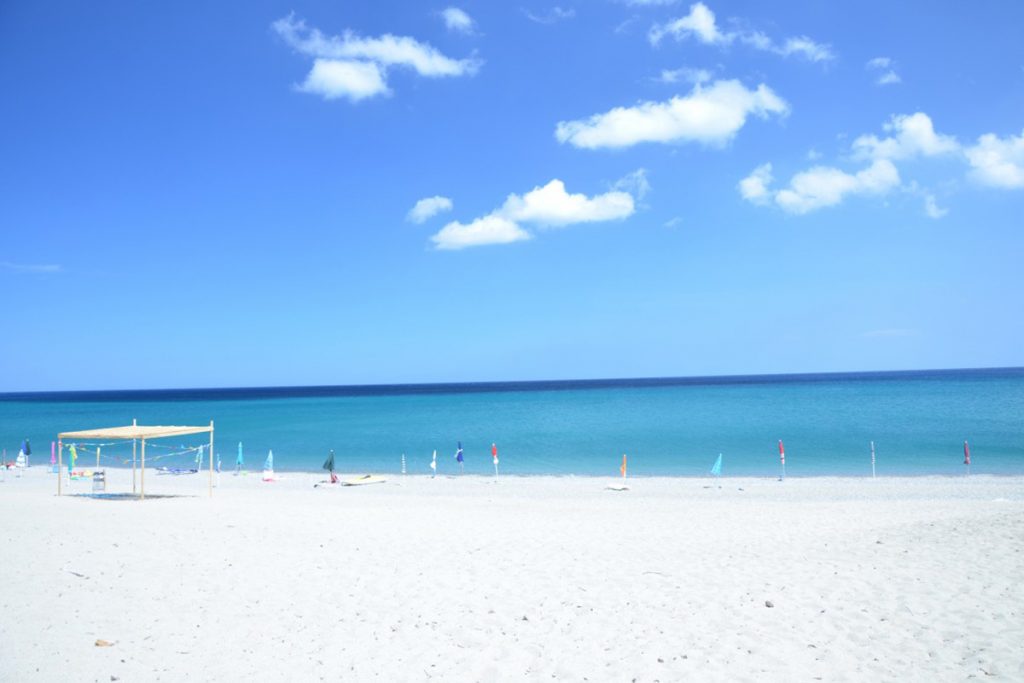 Directly from our Campsite you can access the golden sandy beach. Gently sloping towards a turquoise and chrystal sea, the beach is particularly suitable for families with children and for whoever enjoys healthy and long walks besides the sea, breathing the intense scent of sea lillies. The beach is public and you can rent parasols and deck chairs.
In the vicinity there are the wonderful beaches of Copanello, and Caminia, among the most beautiful in Calabria. A short strip of sand nestled between two cliffs that from the top plummet down to the sea; to the tourist it is almost a hidden treasure. The cliffs offer precious treasures such as caves that are considered sacred, around which myths and legends revolve. The limpid and crystal clear sea, with the sea bed rich in fish, are ideal for snorkelling enthusiasts. So remember to bring your goggles and flippers. Most of all if you like swimming along the sea cliff discovering the natural caves.